Saturday 17th March – Wedding
Saturday 24th March 2018 – That's Entertainment! Concert at St Mary's Church, Fairford with Malmesbury Concert Band and children from Fairford Primary School. Tickets £5 for adults (children 16 and under free) available from 7A, Fairford Post Office and via our contact page.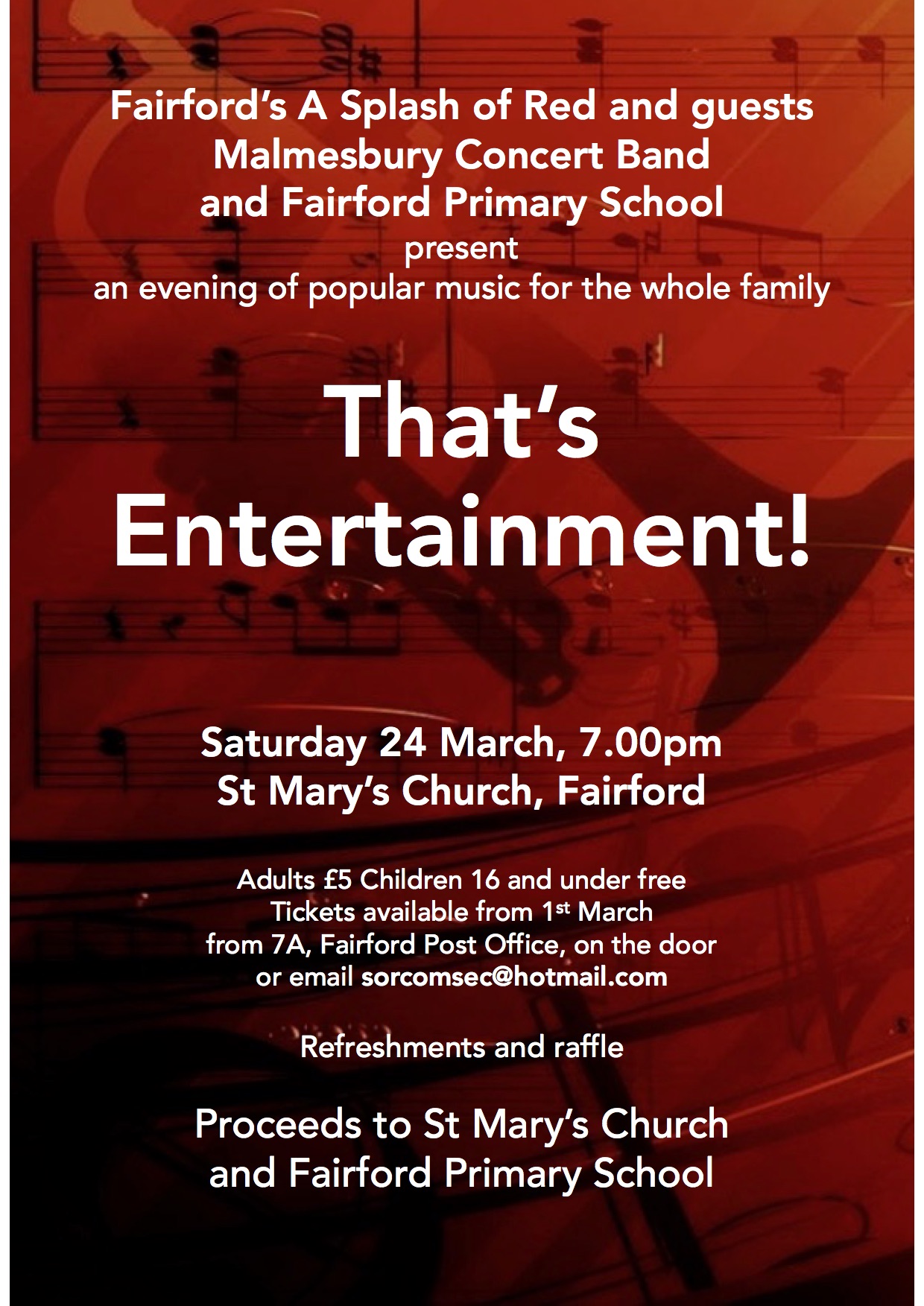 Saturday 19th May 2018:
Fairford Primary School May Fair, singing at 11am.
Barnsley Festival, singing in the church at 2pm. Come and listen to our pianist Ray and his friends from 1.30m.
Monday 11th June, 7pm – rehearsal for Royal Albert Hall concert, Fairford Primary School
Saturday 11th August – wedding at St Mary's Church, Fairford, 12.30pm.
Sunday 16th September – South of England rehearsal for Albert Hall, Steam Museum
Saturday 20th October – Remembrance concert, South Cerney
Saturday 3rd November – Festival of Brass and Voices, Royal Albert Hall